Kandou to Demonstrate Glasswing SerDes at Chiplet Summit
IP Optimized for High-Speed, Ultra-Low Power Chiplet Interconnects. SAINT-SULPICE, SWITZERLAND – January 18, 2023 Who: Kandou, an innovative leader in high-speed, energy-efficient chip-to-chip link intellectual property (IP) solutions that improve the way the world connects and communicates. What: Will demonstrate Glasswing™ chip-to-chip link intellectual property (IP) optimized for high-speed, ultra-low power ultra-short…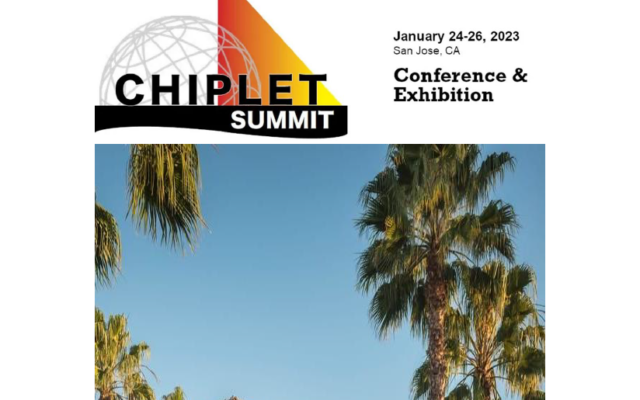 IP Optimized for High-Speed, Ultra-Low Power Chiplet Interconnects.
SAINT-SULPICE, SWITZERLAND – January 18, 2023
Who: Kandou, an innovative leader in high-speed, energy-efficient chip-to-chip link intellectual property (IP) solutions that improve the way the world connects and communicates.
What: Will demonstrate Glasswing™ chip-to-chip link intellectual property (IP) optimized for high-speed, ultra-low power ultra-short (USR) SerDes applications.
When: Wednesday, January 25, from noon until 2 p.m. and from 5 p.m. until 7 p.m., and Thursday, January 26, from noon until 2 p.m.
Where: Chiplet Summit at San Jose DoubleTree Hotel, San Jose, California.
About Glasswing
Ideally suited for short links inside a shared MCM package without requiring a silicon interposer, Glasswing is based on Kandou's CNRZ-5 Chord™ signaling architecture which simultaneously sends five bits of data over six correlated wires. The unique coding of the CNRZ-5 Chord provides excellent signal integrity and delivers more than double the bandwidth at half the power on a given group of wires as compared to conventional NRZ or PAM signaling. It is the only USR SerDes IP proven in silicon and capable of providing 1 Tbps bandwidth at under one watt to advance fundamental architectural shifts in power savings essential for networking, high performance computing, artificial intelligence and machine learning (AI/ML), aerospace and satellite communications.