USB Lets Your Fingers Do the Walking
The yearly Thanksgiving weekend tradition of wandering the malls for Black Friday and Cyber Monday specials has given way to "let your fingers do the walking". Americans and their counterparts around the globe now turn to online shopping to snag deals during these mega retail events. A lot of this…
The yearly Thanksgiving weekend tradition of wandering the malls for Black Friday and Cyber Monday specials has given way to "let your fingers do the walking". Americans and their counterparts around the globe now turn to online shopping to snag deals during these mega retail events. A lot of this is due to the pandemic, changing buying habits through e-commerce as more consumers use their fingers and shop from home.
That's not to say no one's wandering into their favorite local shop or big box store. According to the National Retail Federation (NRF)'s 2021 report, 179.8 million unique shoppers completed in-store and online shopping over the BFCM holiday weekend. Retailers saw foot traffic rise to approximately 104.9 million last year from 92.3 million in-store shoppers in 2020.
Black Friday 2021 brought in $14.04 billion in online sales as more shoppers used their mobile devices to make purchases. In total, shoppers spent $10.7 billion on 2021 Cyber Monday, down slightly by 1.4% from the $10.8 billion in 2020. The long weekend brought it $8.9 billion.
The Internet reigns supreme for retailers and highlights e-commerce at its best. E-commerce sales were 21% of global retail sales, a 50% increase from pre-pandemic levels. In 2021, retailers sent 645 million promotional emails, with 110 million sent on Black Friday and 91 million on Cyber Monday. Anyone online on Thanksgiving likely received one of the 73 million promotional emails. That considerable promotional effort was 58% more than 2020 and resulted in 37% more orders year-on-year.
And that brings us to the magic behind the Internet scene. The USB devices –– PCs to keyboards, mice, video cameras, TVs printers and more –– and perhaps the most important communication connection device in a home Internet toolbox. Any consumer who has tripped over a collection of cables will appreciate the advantage of one USB cable and not a floor full of wires. Or, the popular USB flash drive, a keychain-sized flash drive that needs no batteries and has no moving parts. The latest USB standard is USB Type-C®. This connector is used extensively in smartphones, laptops and tablets, and is invaluable for faster data transfer and downloads.
It's easy to see how USB efficiently connects consumers and retailers to the world. Without it, it may be impossible to grab a bargain during BFCM flash sales while pages download more slowly and the visuals of that great sweater or electronic device are blurry.
The next generation of USB connectors is already available, under the guise of USB4. This latest connector takes you to a different level in terms of speed and performance, allowing you to go beyond today's standard. Make your next laptop purchase one that includes USB4 to take advantage of this performance.
Happy Shopping in-store or online this coming BFCM, and demand USB4 in your next electronic device for even faster connectivity!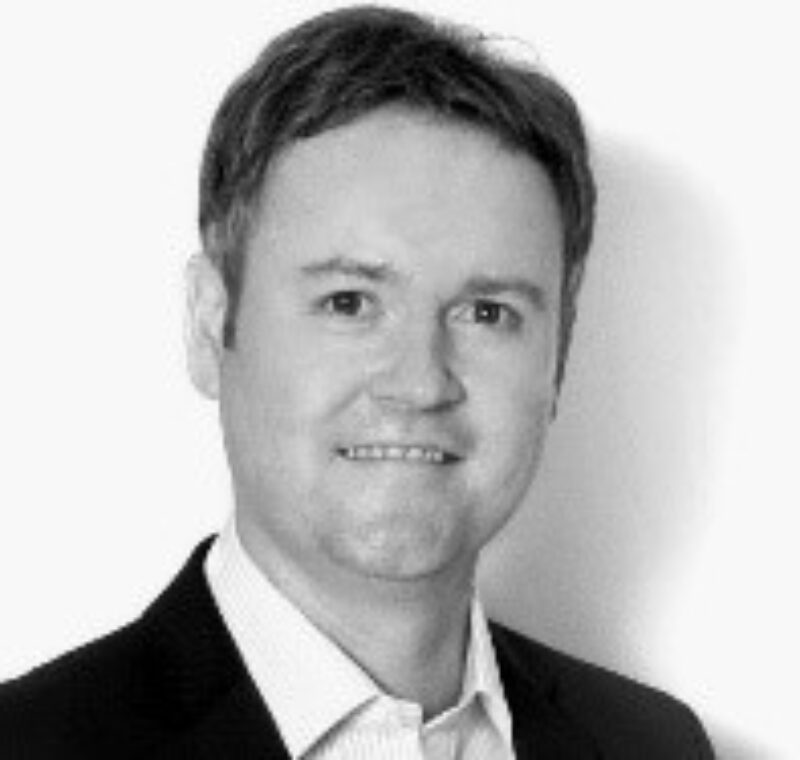 Frank Lavety is the General Manager at Kandou leading the commercialization of the USB Type-C Retimer business.
Frank joined Kandou in 2018, having previously held executive roles at Wolfson Microelectronics, a leading brand in audio, imaging and power management technologies, and Adlens Ltd, an Oxford University spinout, developing adaptive lens technologies used in eyewear and AR/VR applications. Frank has a Bachelor's Degree with Honors and a MBA from University of Strathclyde, Glasgow.